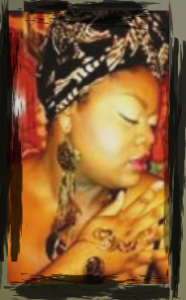 Greetings!
I am excited that you have found our page. You are powerful enough to heal yourself from ANY dis-ease AND make the decisions needed to move forward in your life with your dreams. I truly believe in YOU!
I am passionate about several things: educating and assisting women with balancing their reproductive health through natural medicine, empowering people to think the thoughts necessary to create success, and helping business owners create long term success for their businesses.
I have journeyed through many business adventures, both successful and unsuccessful, major life changes and the trauma that can come with them if you're not mentally prepared, and overcoming dis-ease within my body.
Having been a woman with over 10 years of birth control as a remedy for a cycle that did not come every 28 days, a PCOS diagnosis, and being bounced between infertility specialists and OBGYN's, I completely understand the frustration of taking hormone replacement therapy, feeling powerless and confused, and constantly asking myself "Why am I not a normal woman?"
I know the surprise of being in love and having love change its course. I know how it feels to be passionate about doing business, making significant financial investments in your dream, and and not gaining a return on your investment.
I had to learn to address my challenges from a NEW perspective of MYSELF. I was too compartmentalized with my thinking, which is why I had sporadic success instead of consistent success.
I discovered that I needed more education that aligned with my life's purpose. I have a BS in Counseling Psychology, BA in English, MBA with a focus on Global Management, and certifications as a Reiki Practitioner, Doula, and Herbalist. And yet, I needed to learn not only what it meant to be WOMAN but also HUMAN. I did not understand the basic human composition of mind, body, and spirit and spent years only treating the SYMPTOMS and never treating the root causes of dis-ease within my body, my mind, and my spirit. I have learned the power given to us to heal ourselves from any dis-ease and that is the foundation of The Womb Sauna's message.
I can help remove the blockages that keep you from moving forward whether that is with your health, your dreams, or your business needs.
I want to celebrate your empowerment! Let's journey together towards your perfect healing! I want to meet you, hear your story, and partner with you to create the life you want to live.
Let's schedule our date!
Yours Truly,
Thema Azize Serwa
Pioneer of The Womb Sauna
Level I Certified Reiki Practitioner
Somatic Arts & Sciences Institute Madriella Certified Doula