Biography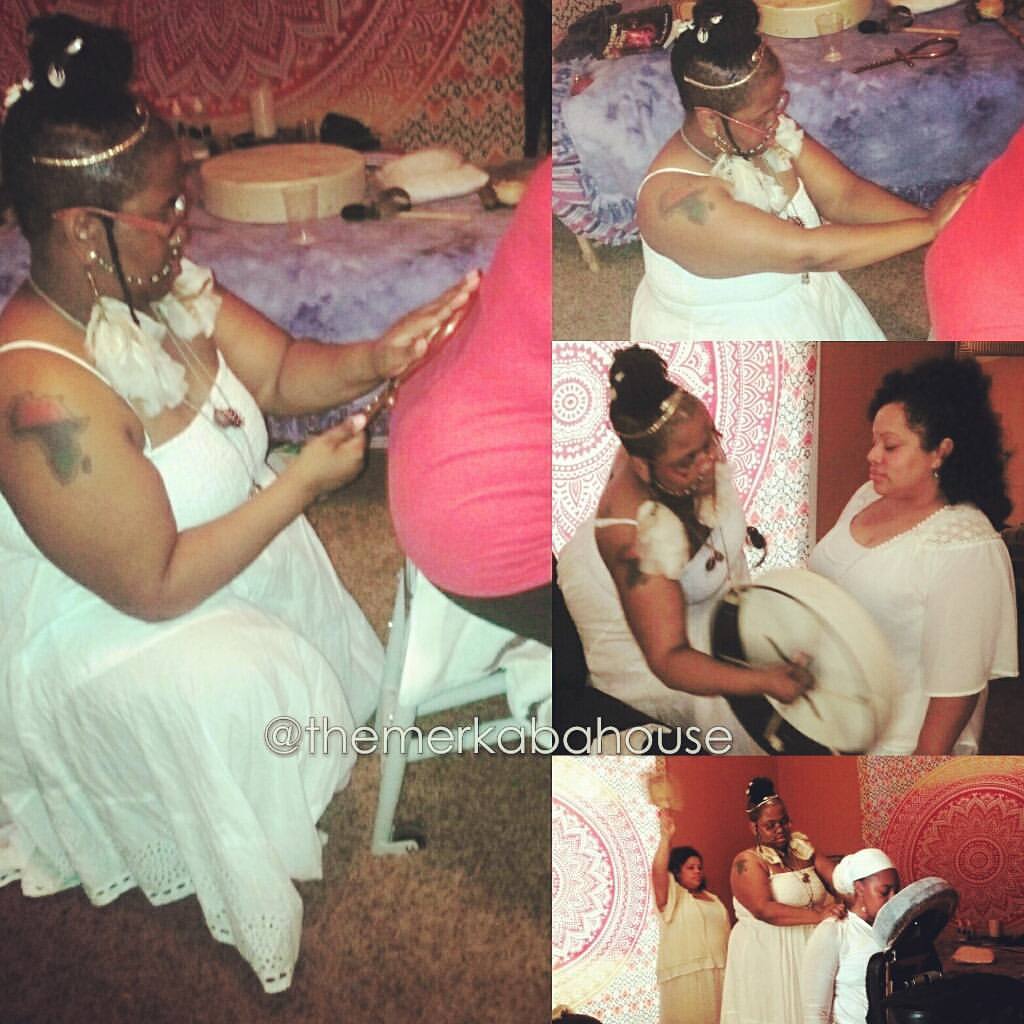 Crystal Empress Onika Osunlewa Long
LMT, CCH, CCT, SGP CCRM, CPD, Oshun Priestess, Certified Master Crystologist, Certified Womb Sauna Practitioner, Certified Spirit Guide Coach, Kemetic Reiki Practitioner, Singing Bowl Sound Therapist, Minister, Wedding Officiant, Mom & devoted wife.
Known for her extraordinary massage therapy sessions, and her natural healing techniques, Onika Osunlewa Long, better known as the Crystal Empress, was led to healing with crystals when a close friend of hers who suffered from fibroids had decided to get a hysterectomy at the young age of 30, with no prior children. This decision devastated Onika as she knew there were vast alternative healing methods out there and she felt if she went down the path to study these alternative forms of healing, that she could help assist women with possible alternatives first, rather than going straight to surgery. This led Onika on a path to crystal healing. After driving cross country to Boulder Colorado she and her mother Diana embarked on a certification through Melody's Laying on of hands, Laying on of Stones course, where she completed &then became a Master Crystologist. This led Onika to open her center The Merkaba House Crystals, Herbs, & Books, LLC. Onika's healing background started when Onika and her mother Diana attended Massage Therapy School together in 2002. This is when Onika was first introduced to the chakra systems and ancient Chinese medicine. Onika has always gotten great joy from helping others, and the art of massage therapy taught her how she could heal with her hands at just the tender age of 19. Furthermore, Onika has many certifications, outside of her License in massage therapy.She holds certifications as a Certified Crystal Healer, Certified Crystal Therapist, Stone Grids Practitioner/Teacher, Certified Pendulum Dowser, Certified Spirit Guide Coach, Ra Sekhi Kemetic Reiki Practitioner, Certified Crystal Reiki Master/Teacher, Oshun Priestess, Wedding Officiant & now a Womb Sauna Practitioner.